In order to get the kitchen cabinets that you've always wanted, you'll initially have to contend with several factors. Even more so if you need to work with a small budget. However, you can minimize the hurdles you'll have to go through and even incur significant savings in the process by simply arming yourself with information. This is a well-known tactic employed by savvy shoppers which will no doubt prove to be applicable in this case.
While information about kitchen cabinets abound, especially on the Internet, wading through all of it can be a waste of time. Knowing what you need is a good place to begin, and answering the questions below will help you narrow your search and point you in the right direction.
Are you in need of new kitchen cabinets or would just like to remodel? The answer can be pretty obvious if your kitchen has to be built from scratch, but can be a bit tricky for those who are looking to improve an existing kitchen. If your kitchen cabinets are still perfectly functional and you only want to update their look, perhaps one of these makeover options would be more appropriate to your situation: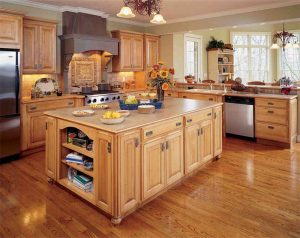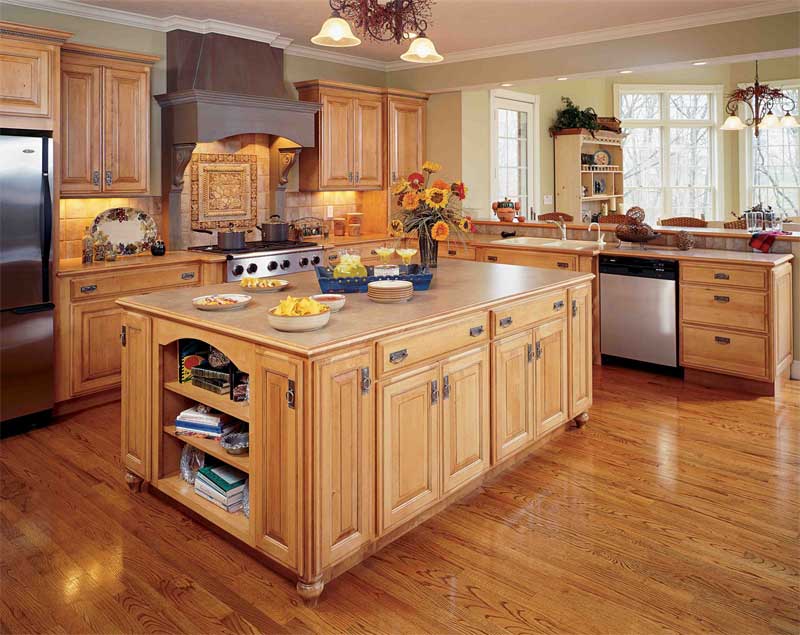 Repainting – This is by far the cheapest option. Repainting also involves relatively minimal work and can be done without hiring professional labor.
Refacing – Refacing can be fairly easy or laborious, depending on what kind of refacing material you'll be using, though self sticking wood veneers are the most popular.
Replacing cabinet doors – This is the easiest option, but  replacing the doors can be a bit tricky.
Are you updating your kitchen cabinets to increase the resale value of your house? – This might sound like shady practice, but a nice looking kitchen makes an undeniably strong selling point. If you are, you may wish to limit your spending and install cheap but stylish kitchen cabinets instead.
Do you need more storage space? – Depending on the dimensions and layout of your kitchen, you will either have to add another kitchen cabinet, which would most probably a free standing kitchen cabinet, or bigger cabinets.
What style do you wish to go for? – The appearance of your kitchen will definitely be a major consideration. It has to reflect your personality, but at the same time, agree with the look of the whole house.
If you have determined that you really are in need of new kitchen cabinets, your answers to the other questions will give you a concrete idea on what style and how many you need to get. Fortunately, most RTA kitchen cabinets are not only extremely affordable, but also come in a variety of styles and finishes. Some manufacturers are even able to offer cabinets made out of solid wood, without the high end pricing, making them your best option if custom cabinetry does not fit within your budget.
For more information or to make an appointment, call us 0115 736 5994 and email us [email protected]  or visit our website www.qualitykitchendoorsnottingham.co.uk.