Majority of the space in a kitchen is taken up by the kitchen cabinet. Because of this, it is quite important that you choose kitchen cabinets wisely. There are lots of choices available for you in the market. But before you buy, you have to take into consideration a number of factors. These factors include cost, style, door material, color and frames.
If you are on a tight budget, it is advisable that you reface your existing cabinets. Point to be noted here is that refacing is more economical as compared to remodeling. In addition, refacing also take less time in comparison to remodeling. Deciding on kitchen cabinet design for your kitchen is not easy, as you have to choose from four different kinds of design patterns, namely, stock cabinets, frameless cabinets, custom cabinets and semi-custom cabinets.
The cost of these kitchen cabinet designs will depend on the brand, layout, kind of wood and finish you want and interior accessories. In terms of price, stock cabinets are most economical. This is because of the simple reason that you have only have limited choices, styles and colors in stock cabinets.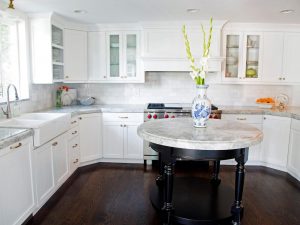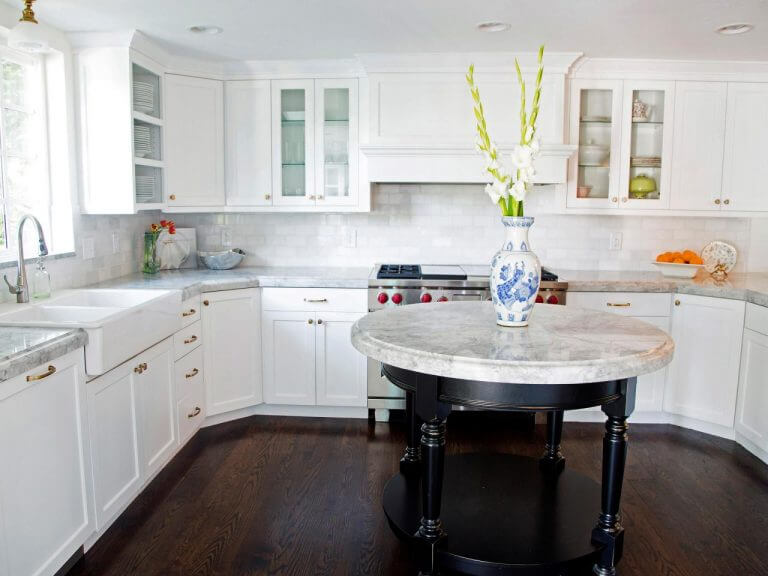 Generally speaking, stock cabinets come in three grades. First one is the standard, which is made from particleboard. It also consists of 4-sided drawer box that is glued and stapled. Second one is the midrange stock cabinet. The drawer boxes of these cabinets are much better than the standard one.
Last but not the least is the higher-grade stock cabinet that features concealed hinges and plywood sides.
The prices of semi custom cabinets are moderate. The best part about these cabinets is that you get lot more variety in terms of styles, finishes and colors. Another good thing about semi custom cabinets is that they come in number of heights and depths. These cabinets are normally made of wood. To give it a good furniture finish, semi custom cabinets are made with two sanding processes.
Of all the kitchen cabinet designs, custom-made cabinets are the best. The main reason behind this is that these cabinets provide you with unlimited styles, design and colors possibilities. No doubt, custom-made cabinets are more expensive than any other kitchen cabinet design but if your main objective is to get quality kitchen cabinets then there is nothing better than custom-made cabinets. Frameless cabinets normally have no front frame. In addition, the door of these cabinets is attached directly to the box.
To know more information about replacement kitchen cabinets give us a call 0115 736 5994 or email us [email protected] and also visit our website at http://www.qualitykitchendoorsnottingham.co.uk/.